Tax Sanjivani is India's first online Tax and Compliance services platform that is handle by distinguished Chartered Accountants, Company Secretary, Lawyers, Corporate Financial Advisors and Ex-bankers. Tax Sanjivani represents a combination of specialized skills, which are geared to offers sound financial advice and personalized proactive services. Those associated with our organization have regular interaction with industry and other professionals which enables the us to keep pace with contemporary developments and to meet the needs of its clients
When we started
We started in March 2013 with aim to provide professional services in remote area where professional are not available easily. We succeeded to provide our services from Jammu & Kashmir to Andman-Nikobar , and more than 50 countries NRIs. Our dedicated team comprises of competent people with extensive knowledge and experience. Our professionalism and expertise helps us to service our clients to their satisfaction.
TRUST : Providing Professional and Reliable Service to our client.
Confidentiality :Client Details can Be Seen By Professionals Only. We are 100 % Bound for Data Privacy.
Integrity : We are honest with our customers, We are bound to provide best services. We provide services what we promise to the customer.
"Provide platform for managing Business so that The Entrepreneur can contribute in Nation Building".
To remove the fear of compliances to the entrepreneur so that they can run business easily and help in nation building.
To fill the gap Between Professionals and Client so that they can get good consultancy for their business.
To Encourage the Young Entrepreneur and guide them About market Structure , Tax structures and upcoming changes in laws.
Our Vision is to help the entrepreneur to establish and run business without facing rigidity of compliances, Also, make them aware of government policies and guidelines so that they can follow and take advantage of government policies.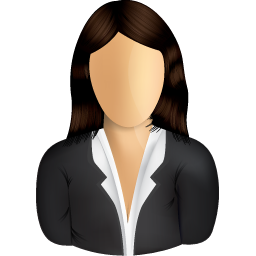 FCA Komal Arora
B.Com(H),CA,CS,CPA
Experienced Finance Manager with a demonstrated history of working in the information technology and services industry. Skilled in Statutory Audit, Internal Audit, Corporate Finance, Budgets & Forecast, Secretarial & Legal Compliance, Financial Analyst and Reporting, Financial Due Diligence & Equity Valuations. Strong community and social services professional Studied CPA from California Board of Accountancy (AICPA).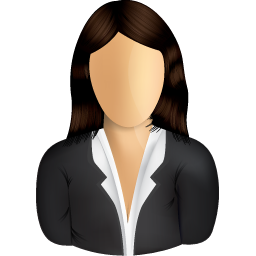 FCA Sangeeta Gupta
B.Com, CA,DISA, Valuer
She is practicing Chartered Accountant in India, having Experience more than 10 year in various field of Auditing, Taxation, Finance, GST and Income tax ITAT cases matters. She is qualified Information System Auditor, having Diploma in System Audit (DISA), issued by ICAI She is holding certificate of certified Concurrent Auditor issued by ICAI. She is also registered Valuer in India.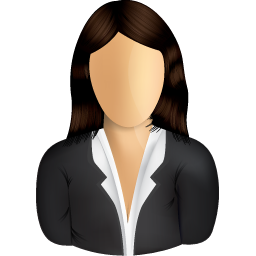 FCA Alka Gupta
B.Com, CA
Being a qualified Fellow Member of the Institute of Chartered Accountants of India is in Practice since 2010. She is highly successful Chartered Accountant with excellent knowledge of financial reporting and having expertise knowledge in covering all aspects from start-up business, to financial management, Budgeting, Taxation, Auditing and company closures.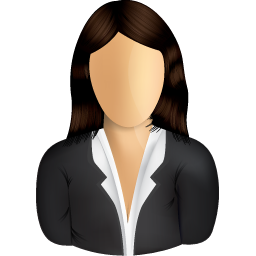 FCS Japna Choudhary
B.Com, CS, Lawyer
She is practicing Company Secretary and Law graduate. She provides professional services in the field of Corporate Law matters, FEMA matters, Drafting and Conveyance of various agreements, Trademark & IPR related matters, financial matters and other consultancy to corporate clients.
FCA Rajeev Kumar
B.Com(H), CA
Is Being a qualified Fellow Member of the Institute of Chartered Accountants of India is in Practice More than 10 years. He has served his services throughout India and outside India.
Mohsin Khan
B. Com, MBA
IS MBA in Finance and also founder member of RVPL he is managing many business entities and have vast knowledge in business management and tax planning.
AMIT GUPTA
B. Com, MBA
He IS MBA in Finance and providing Services in NGO sector, he has also handling FCRA matters AND foreign funding in NGO.
Ranjan Kumar Shah
B.Com , Diploma In Foreign Taxation,
He is managing NRI Clinets and have 8 year experience in NRI Taxation and DTAA. He is also founder member of RVPL.
Rajesh Kumar Koley
B.Com,Diploma In Indirect
He Has 10 Year Experience in Indirect taxation he is also founder member of RVPL. He is Expert in Franchise Business Setup.
S.K.Taj
B.Com, MBA
He Has 10 Year Experience in Accounting. he is also founder member of RVPL. He is Expert in Indirect Taxation.
We are India's Leading Compliance Company We have more than 10 Years Experience in Handling Compliance related work.
Expert means CA/CS/Lawyers that we have Assigned for your work.They have specific knowledge and expertise in various fields of Business Laws and Compliances.
Our Website is 100 % Secure with SSL Security. Documents shared to us is transferred using Encryption Technology for Data Security. There is no chance of Data being compromised for Cyber Theft.
We are using World's Leading Payment Gateway i.e. RAZOR PAY. Your Payment is 100 % Secure.
Yes, You can Get 100 % Refund as per our Refund Policy.For More Details, Please Read our Refund Policy.